Our online trading portal offers investors transparent access to the market in real-time. Fully customisable to your preferred investment experience.
What can you do on Algomax?
Our secure online trading platform allows any investor from Kampala, Kapchorwa, Kasese, and beyond to participate in the market. The platform offers the following capabilities:
View all the instruments (bonds and ETFs) trading on the market
See live prices for all available securities
Place buy orders
View and sell your holdings
View pending orders and successful trades
View your account balance

Algomax is easily customisable to track only the information you are interested in or to keep an eye on the market as a whole.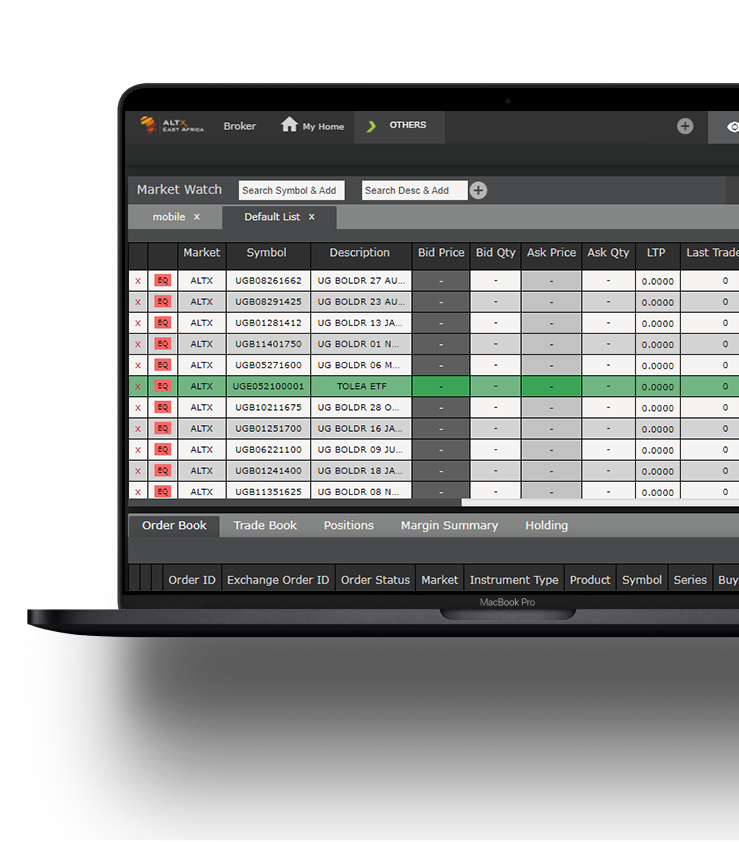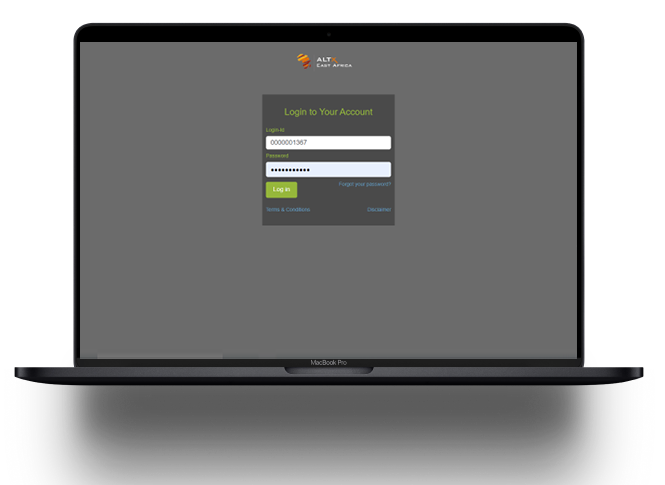 Algomax is available here to all registered ALTX investors, both brokered and unbrokered. 
Use Algomax to select your preferred investment, decide on a quantity and submit your order.